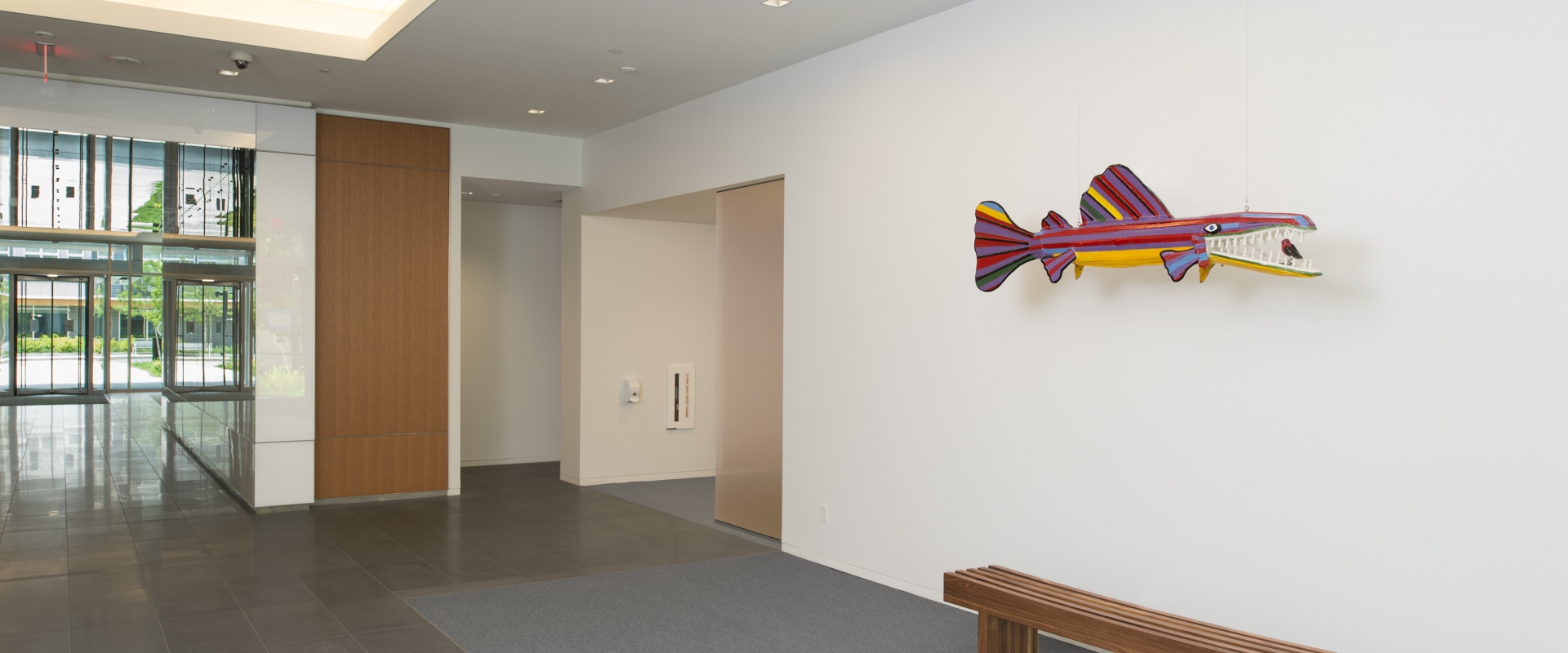 Lobby
Two-sided lobby finished in White Oak Truewood Panels, light gray back-painted glass, basaltina stone flooring and artwork, including a fish created by Ed Larson and a bench by Terry Dwan. There are pieces by the same artists in Building 200.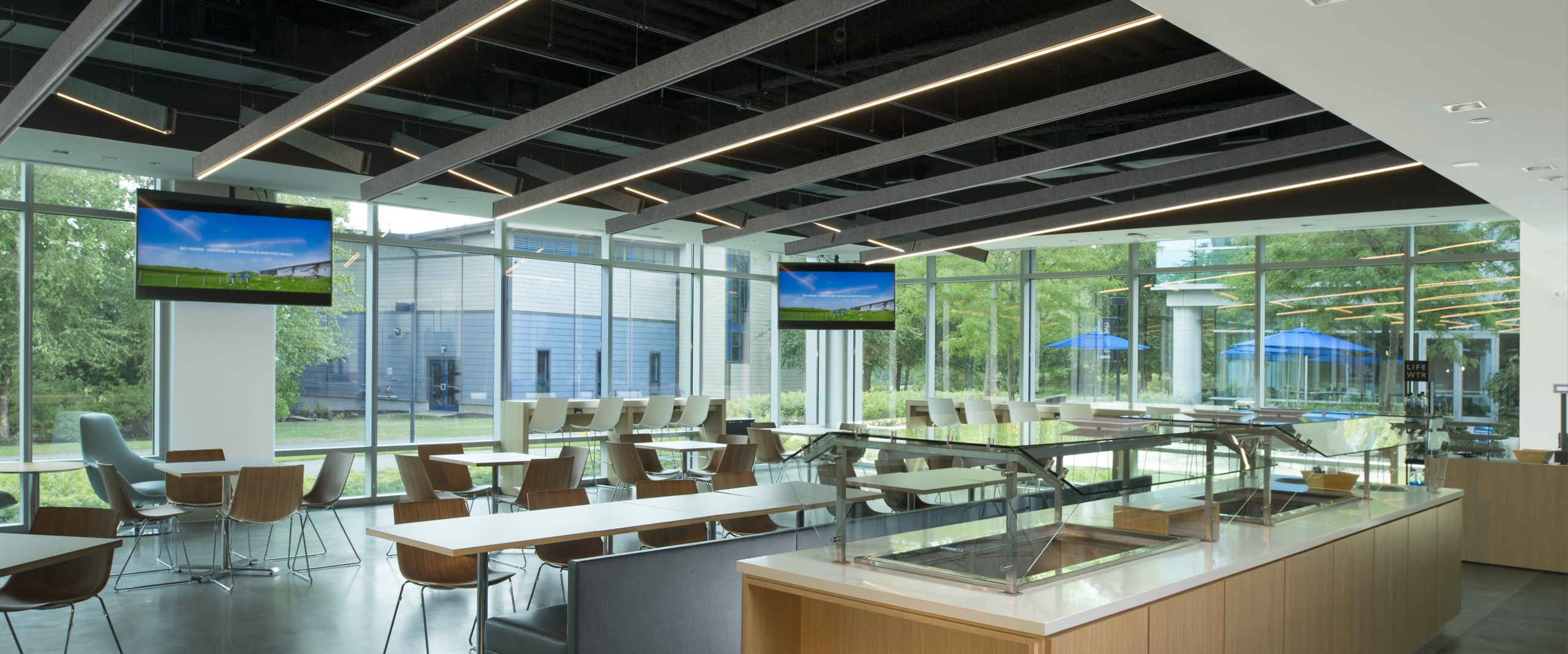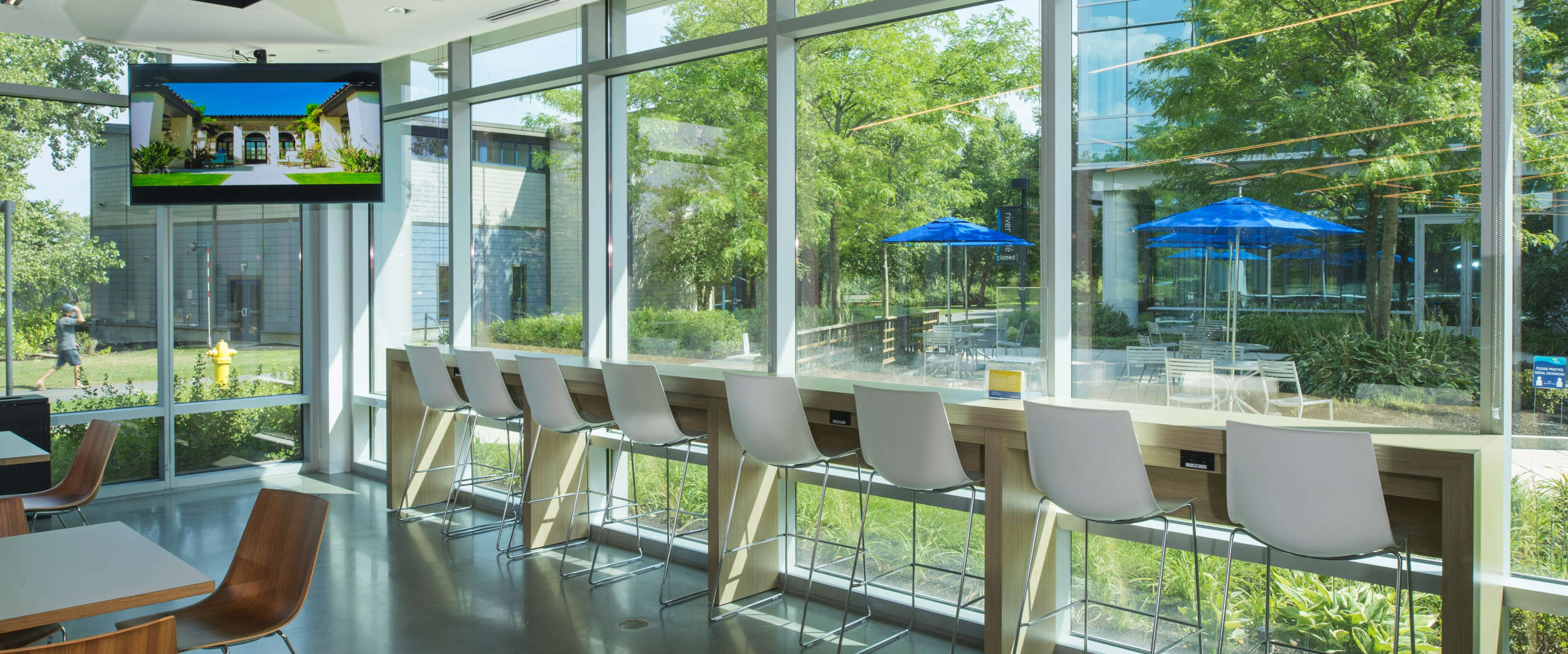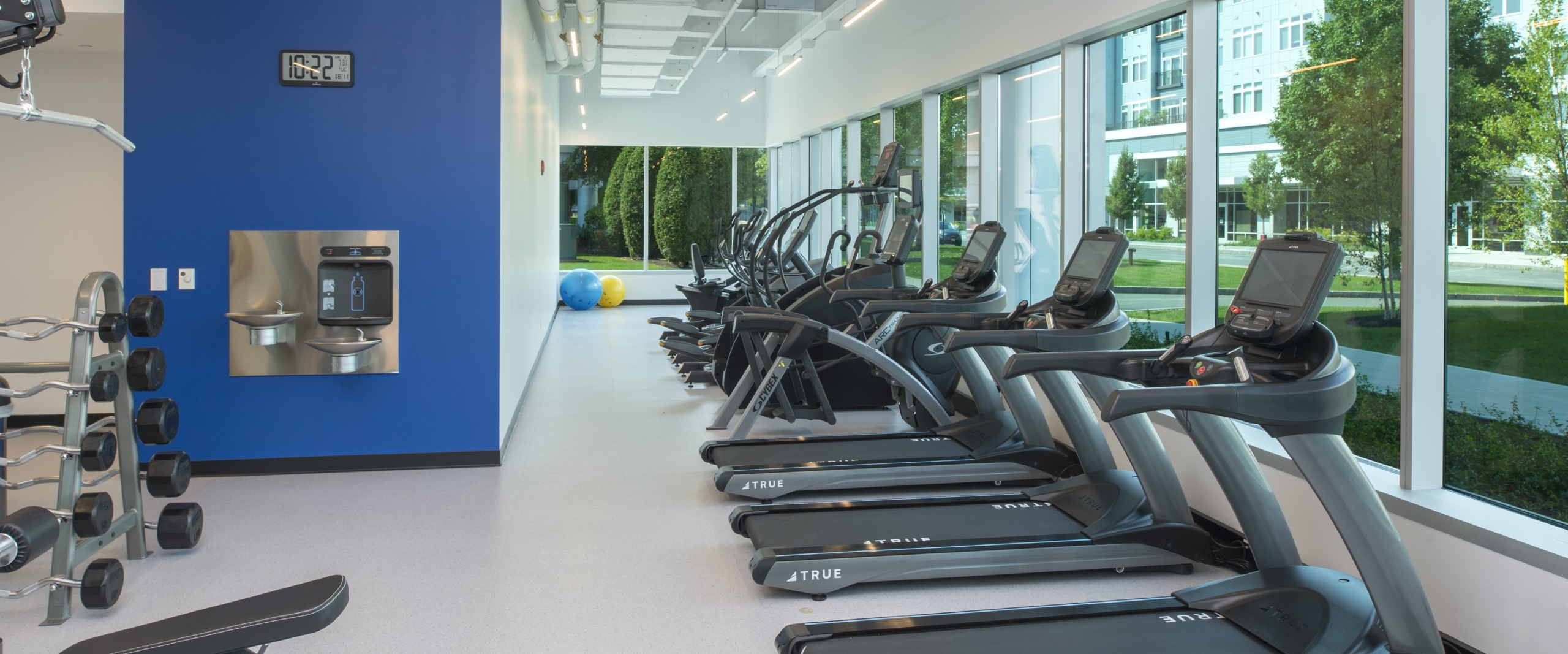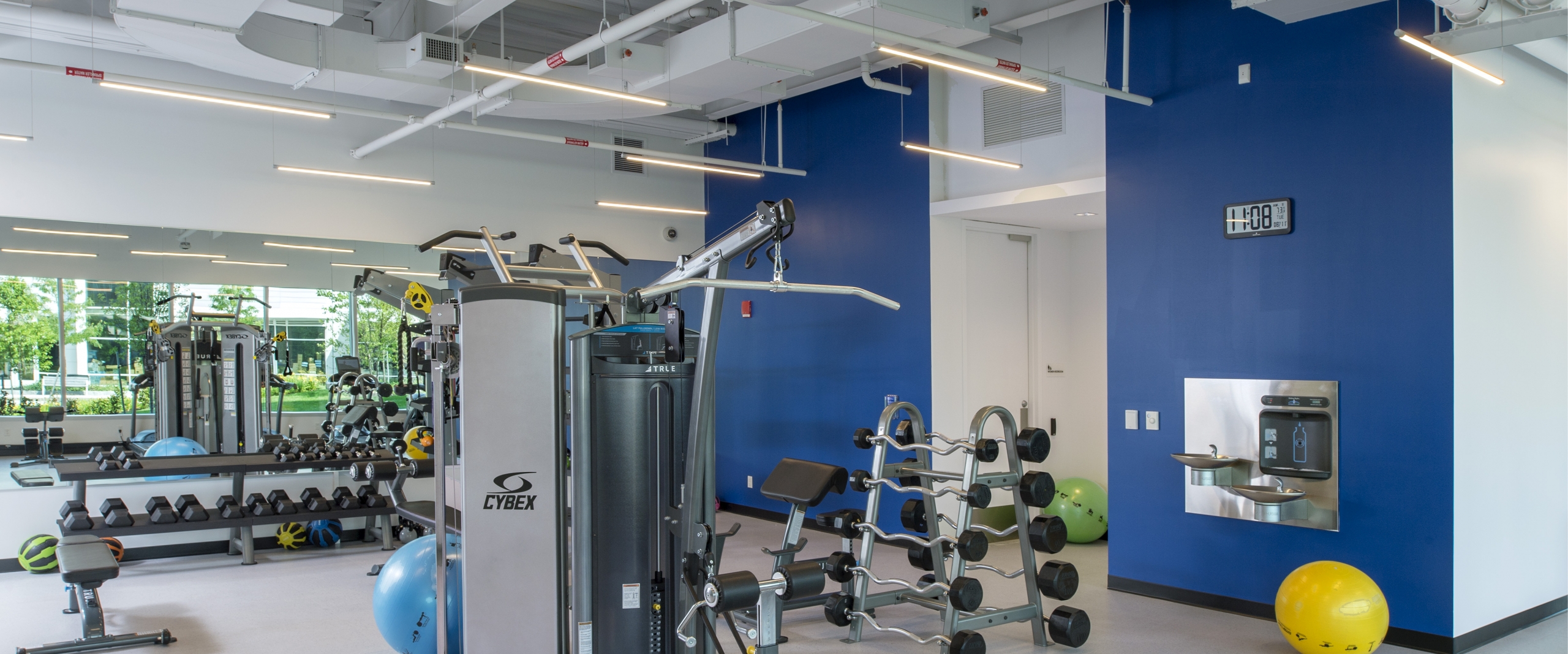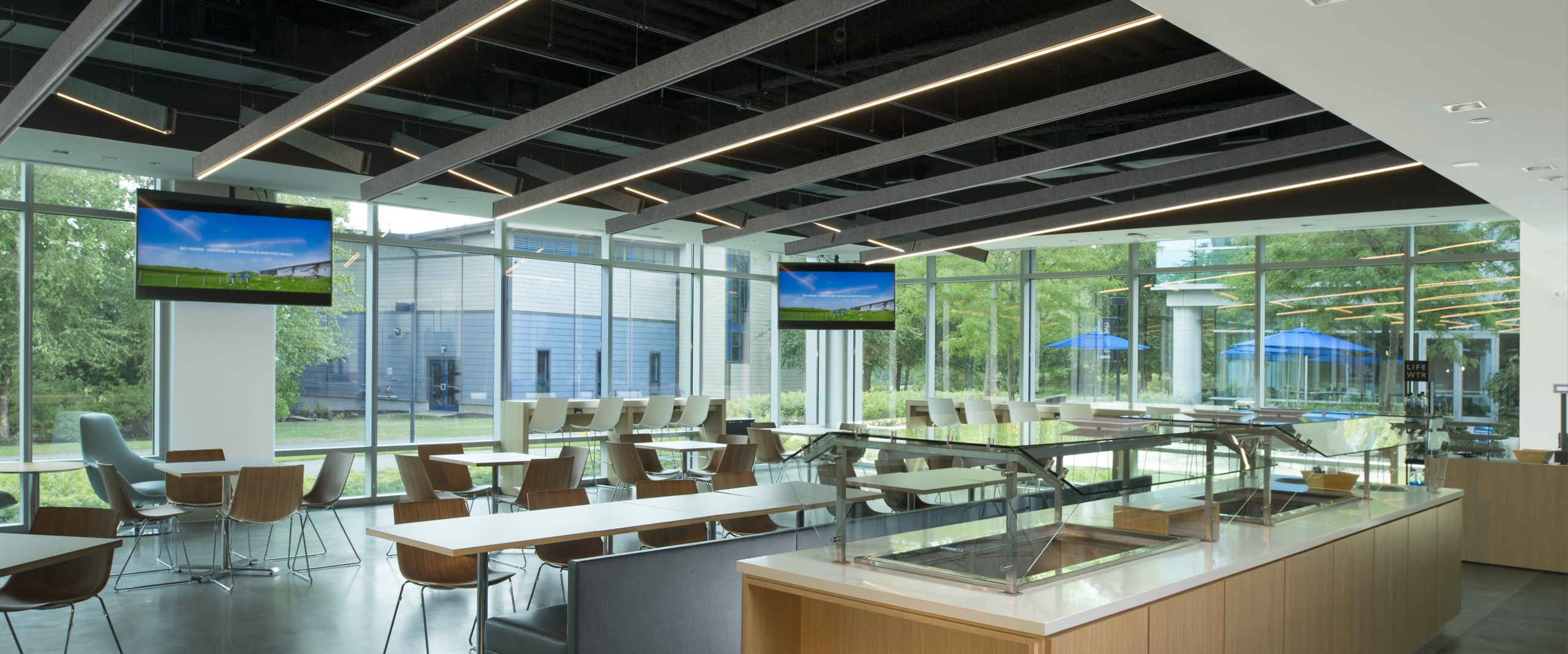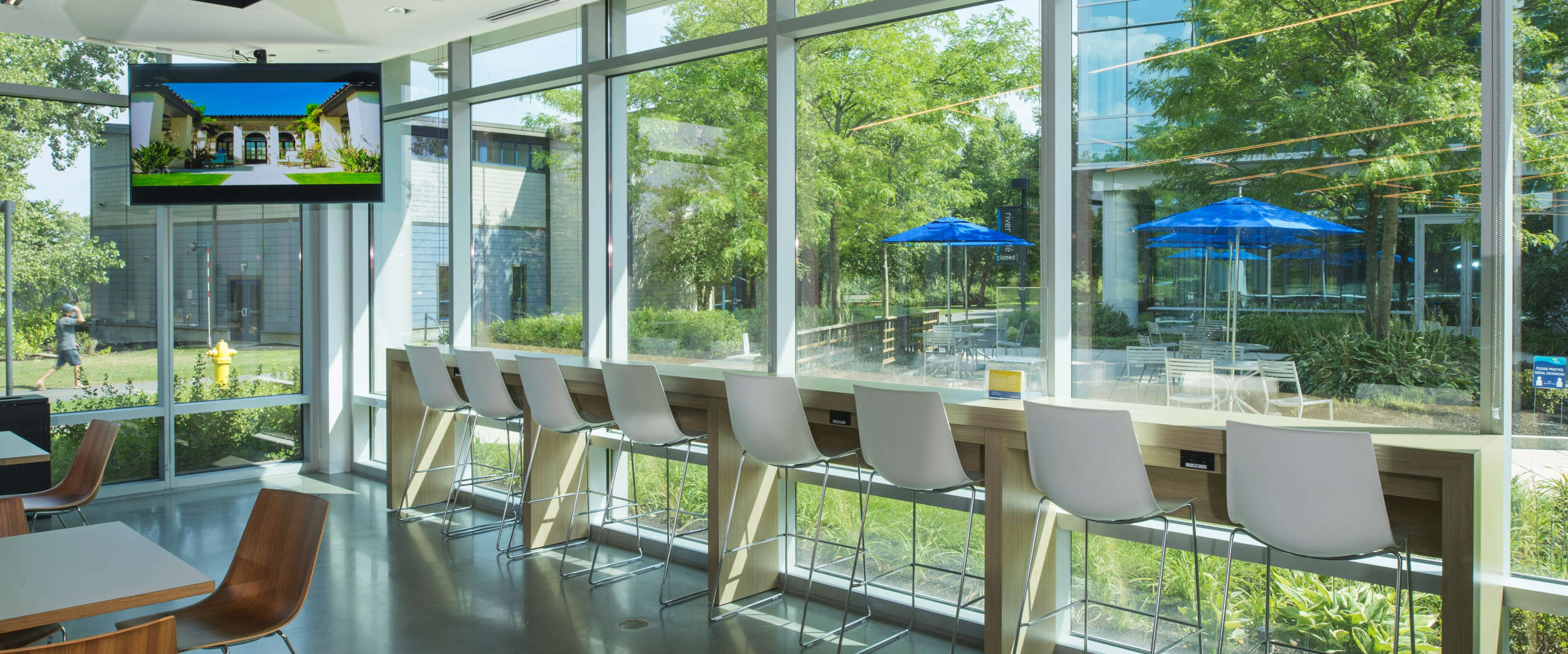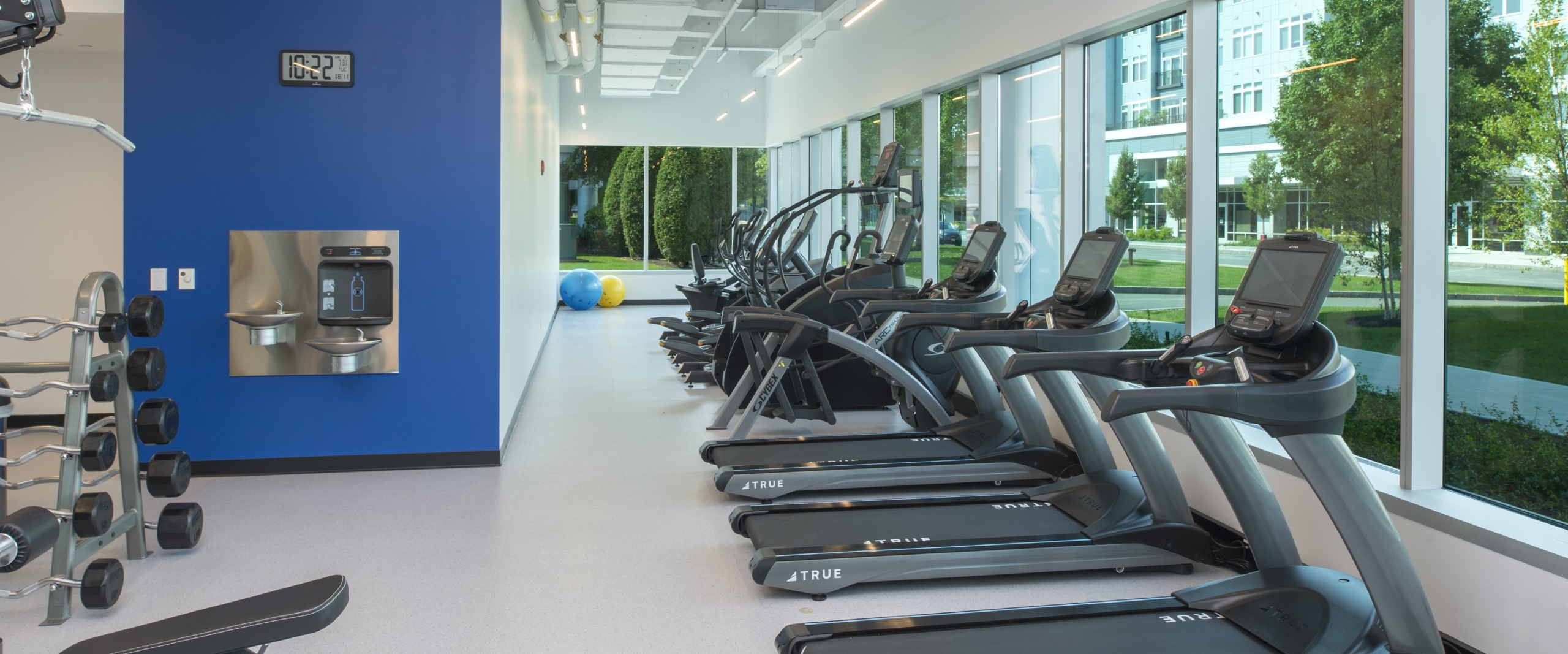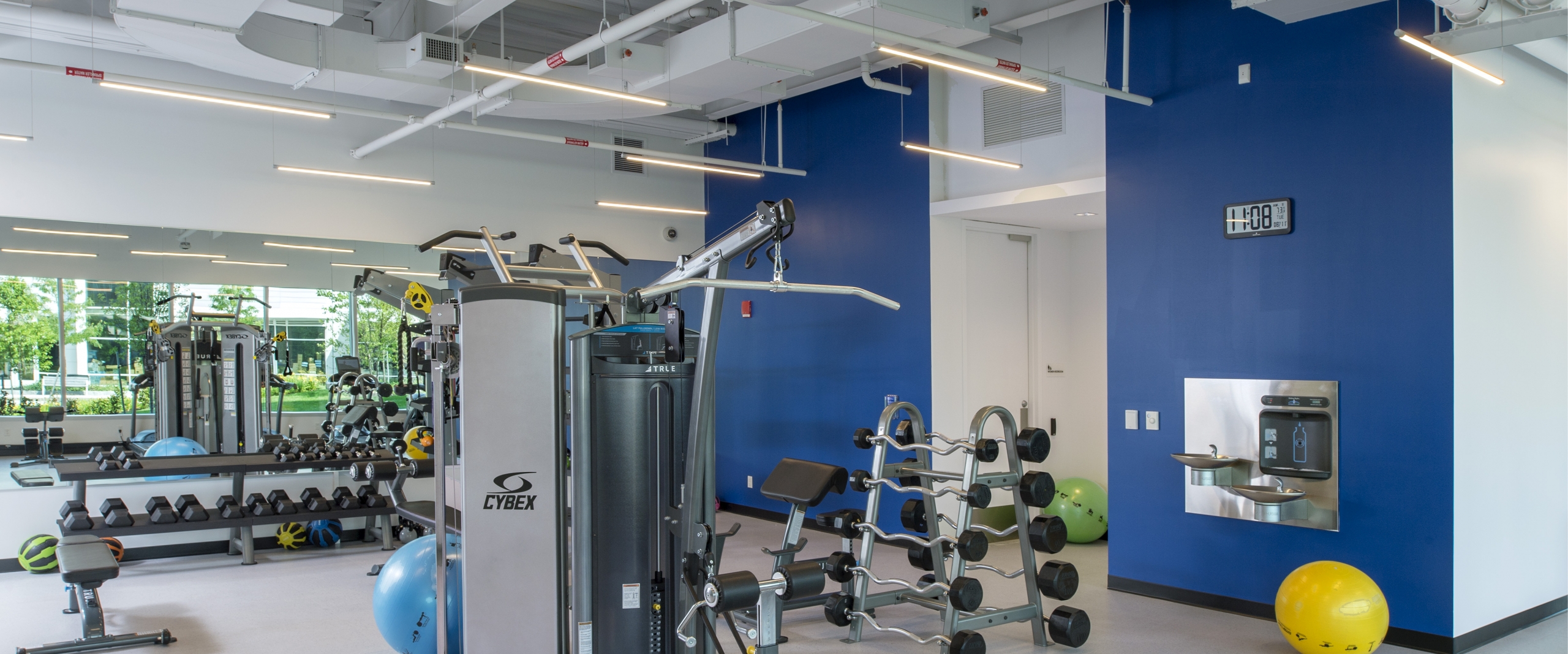 Amenities
The 400 Café includes a deli, salad bar, grab-and-go, and various seating configurations, and is available for River's Edge tenants, residents and visitors. (Temporarily closed.)  A fully outfitted fitness center — with lockers, showers and a multi-purpose room for exercising and meetings — is available for the exclusive use of 400 tenants.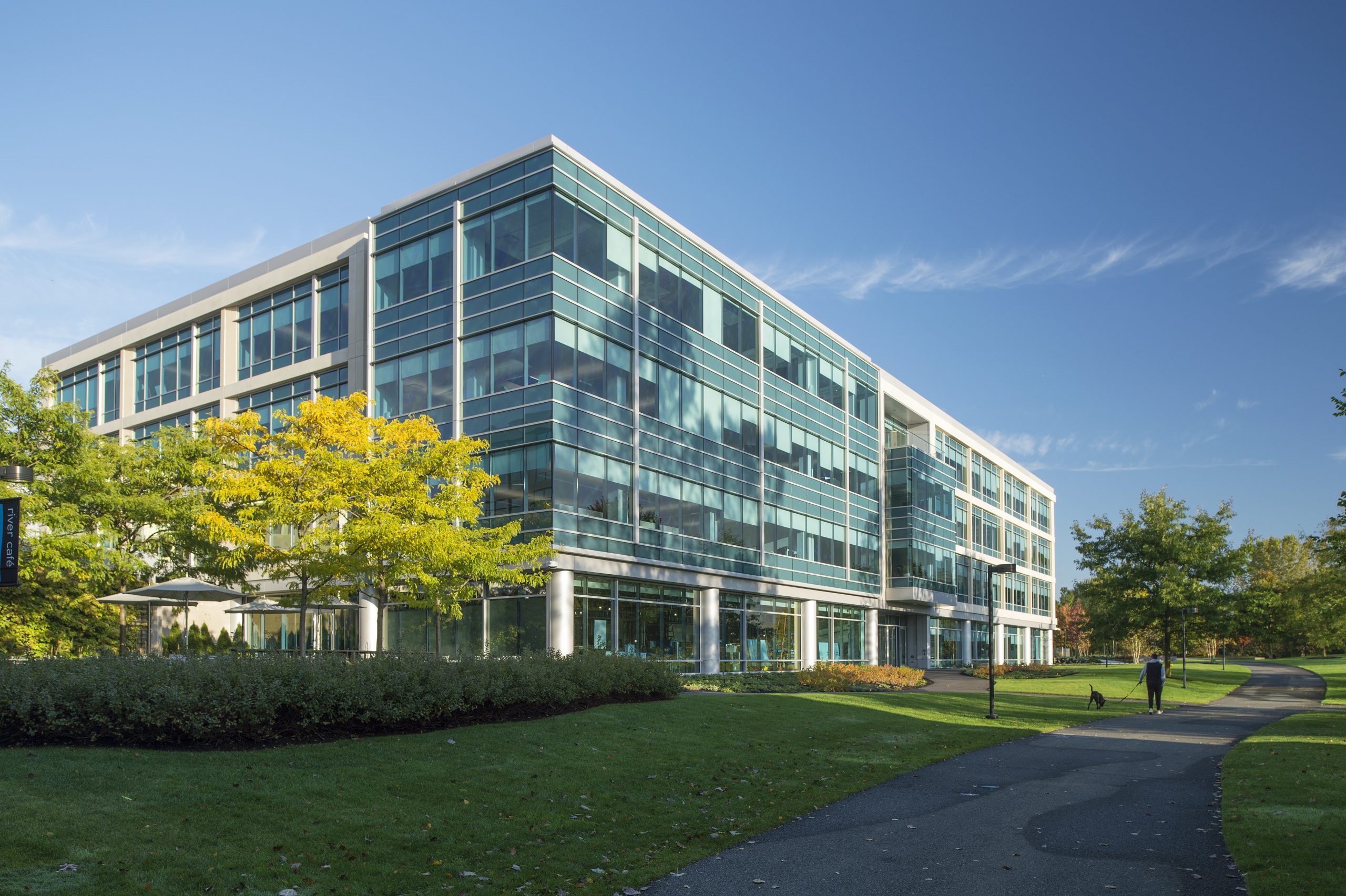 Sustainability
400 is LEED Gold Certified. The building's design, resources and materials are energy- and water-efficient in compliance with standards set by the U.S. Green Building Council, which result in lower operating costs and a healthier environment.
Floor Plans & Test Fits
The 32,000 RSF floors include just 4 interior columns, have 9-foot finished ceilings and 7 feet of glass, providing tenants with great natural light, views, and exceptional efficiency in both perimeter office and open layouts. These test fits are for presentation purposes. The actual layouts differ.​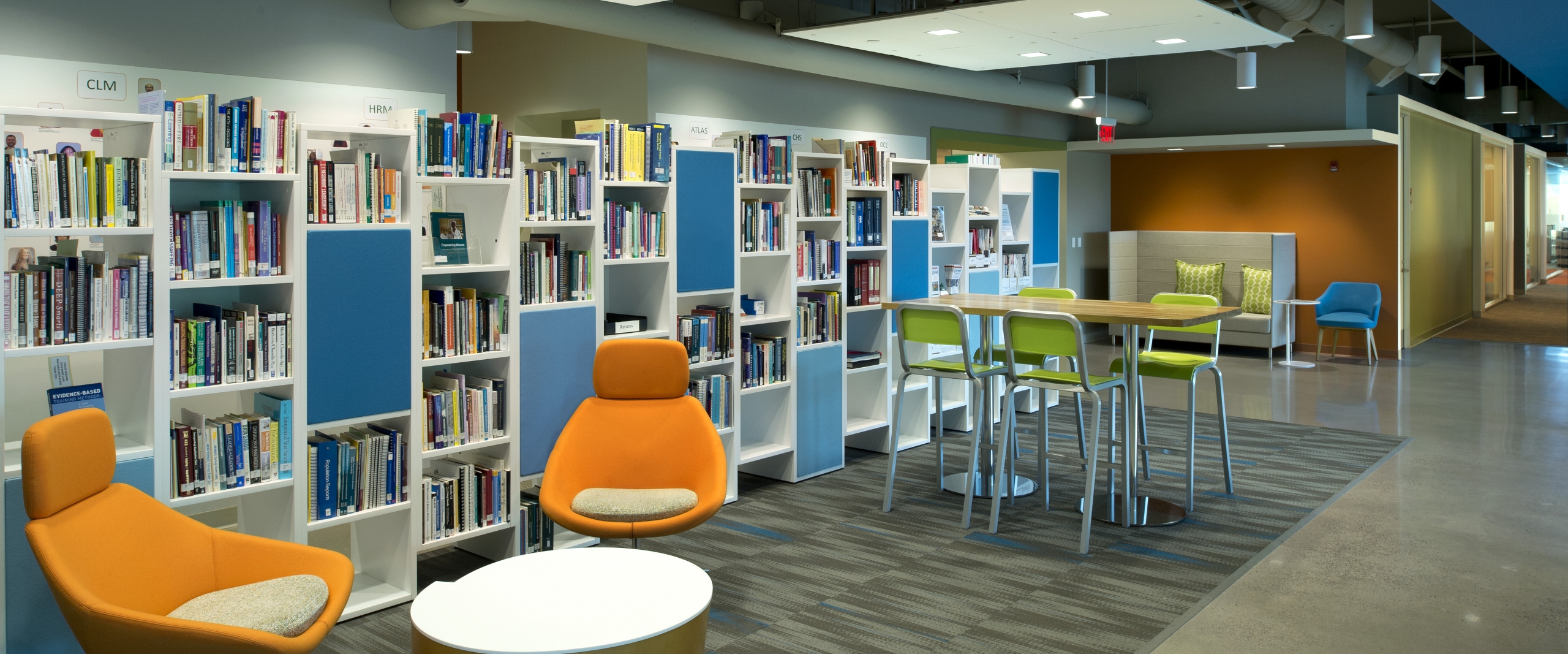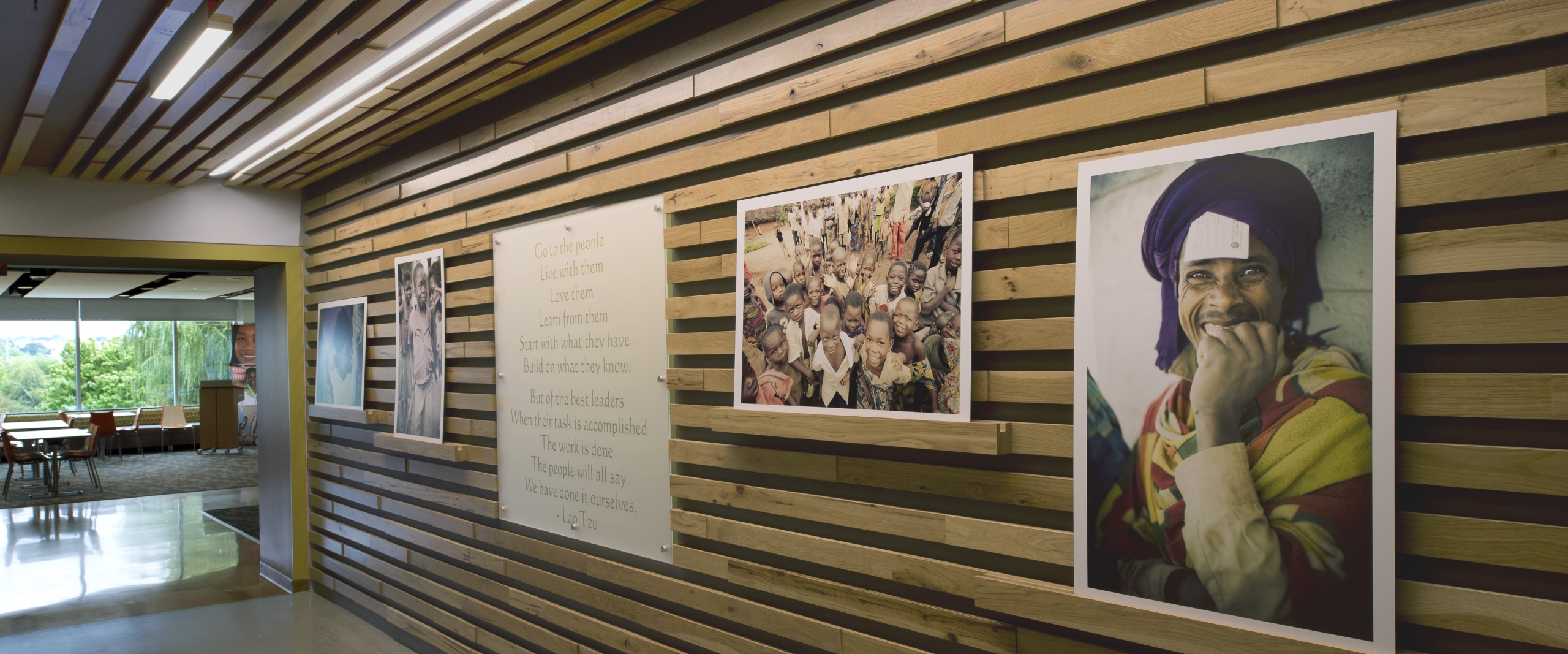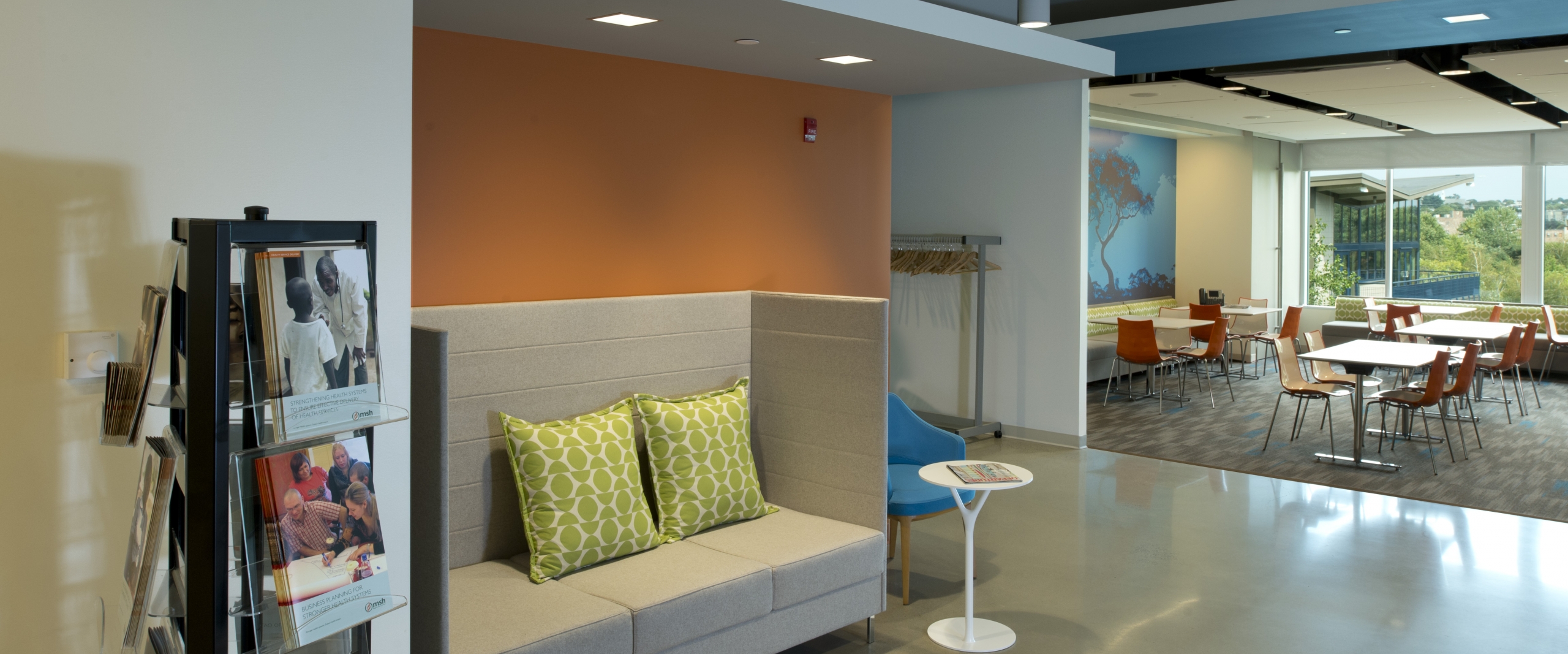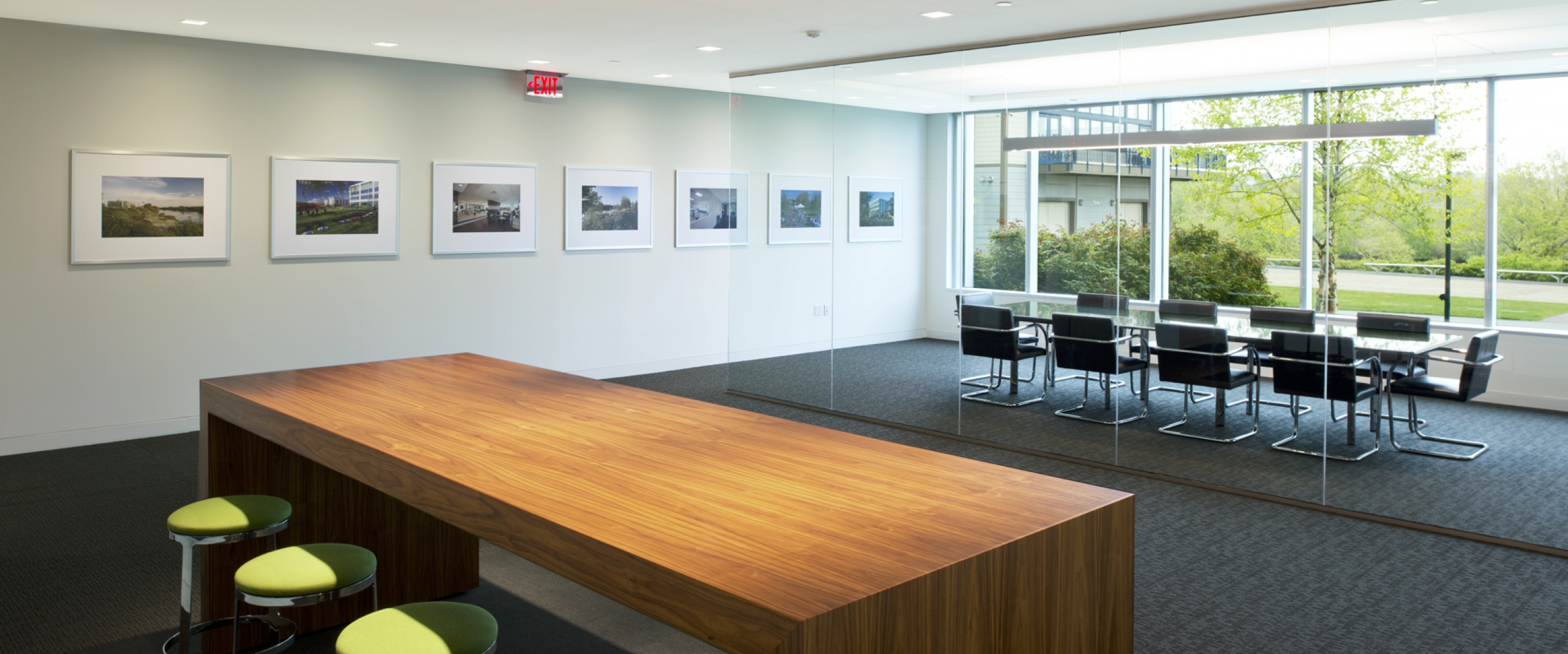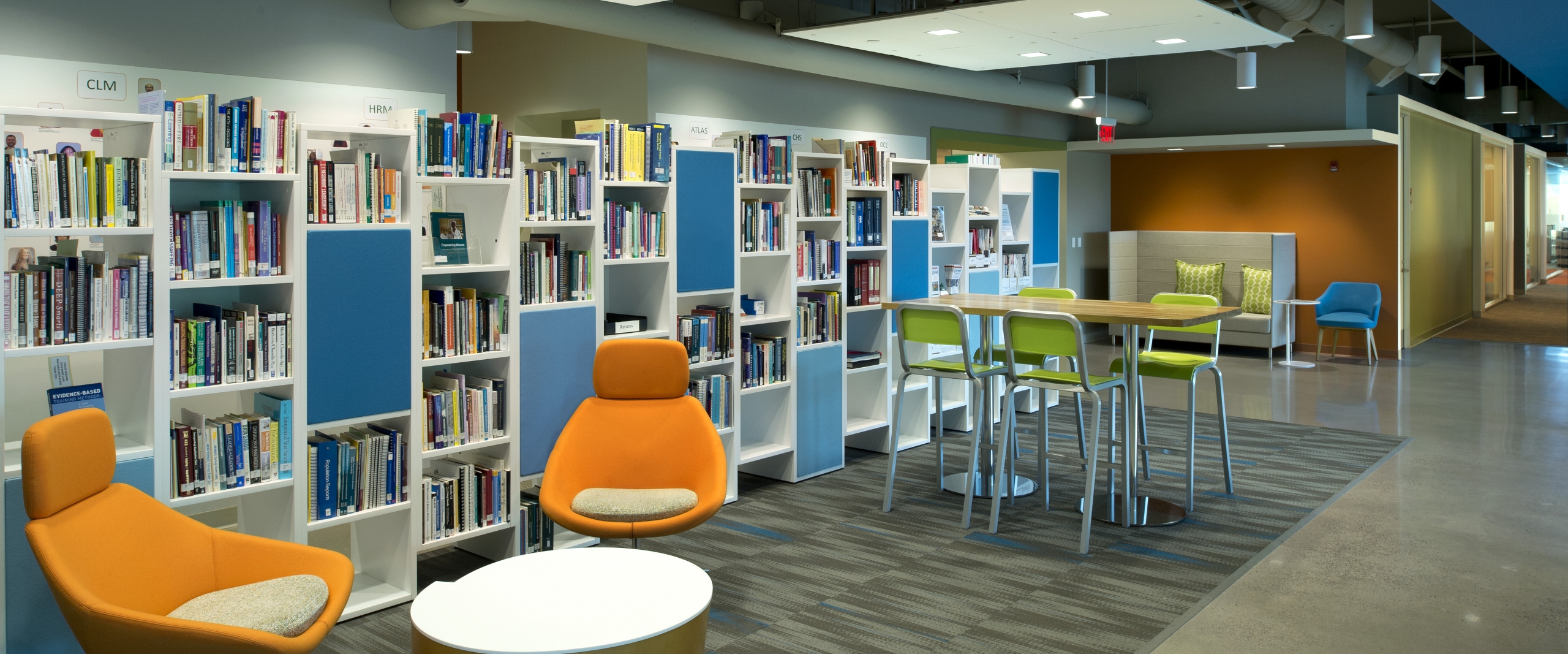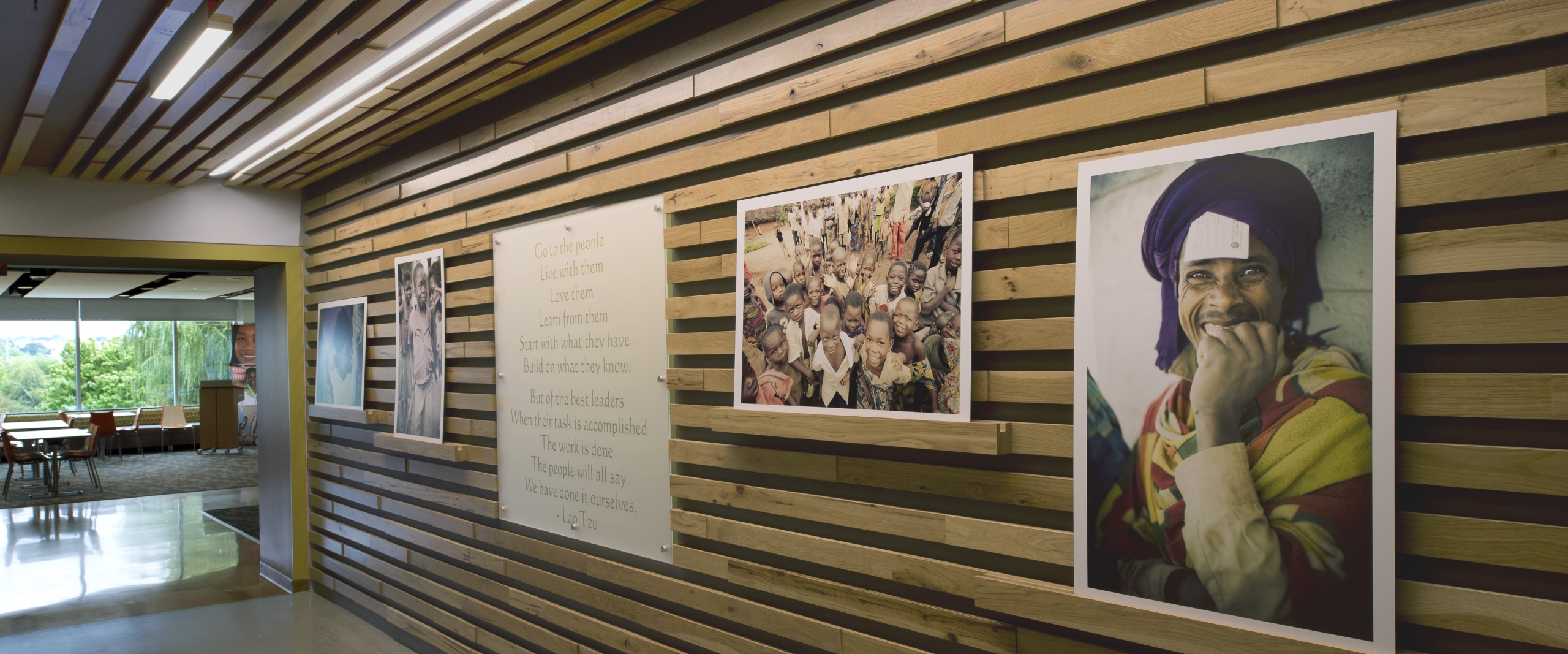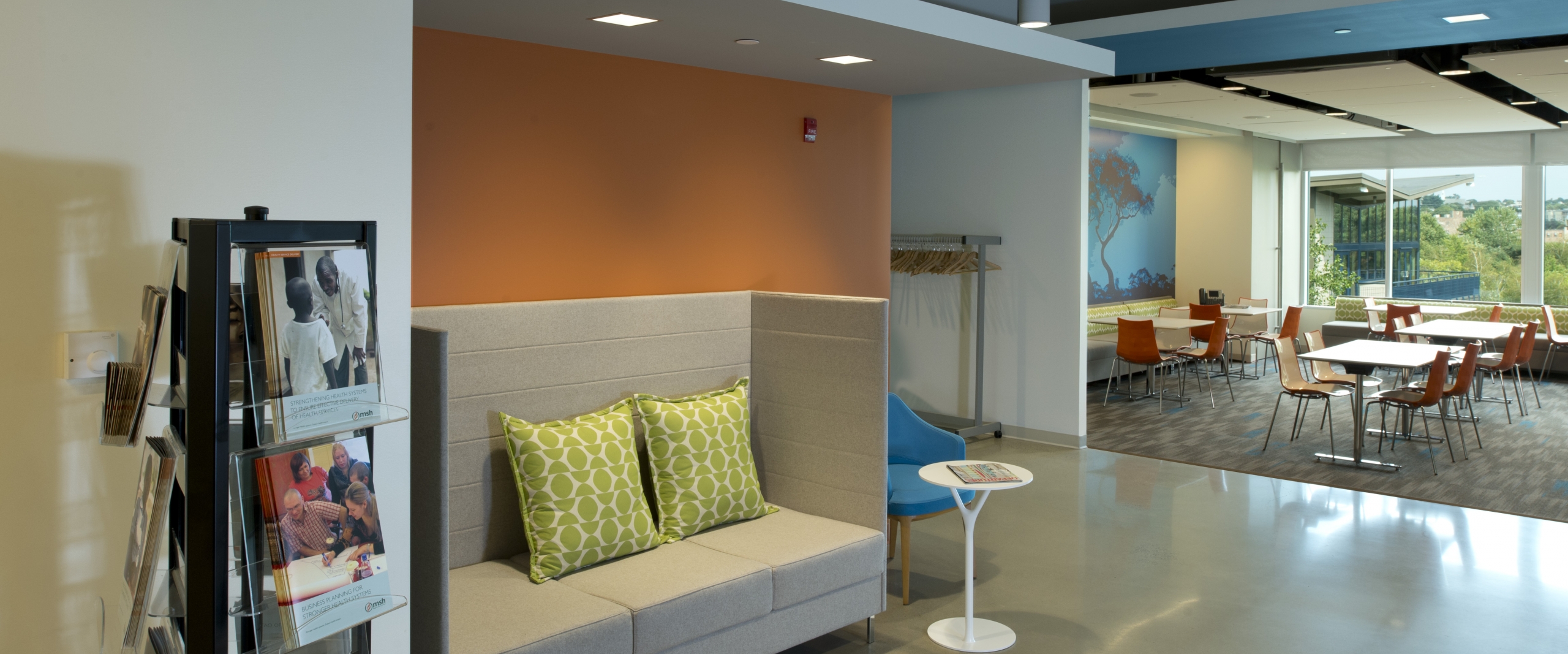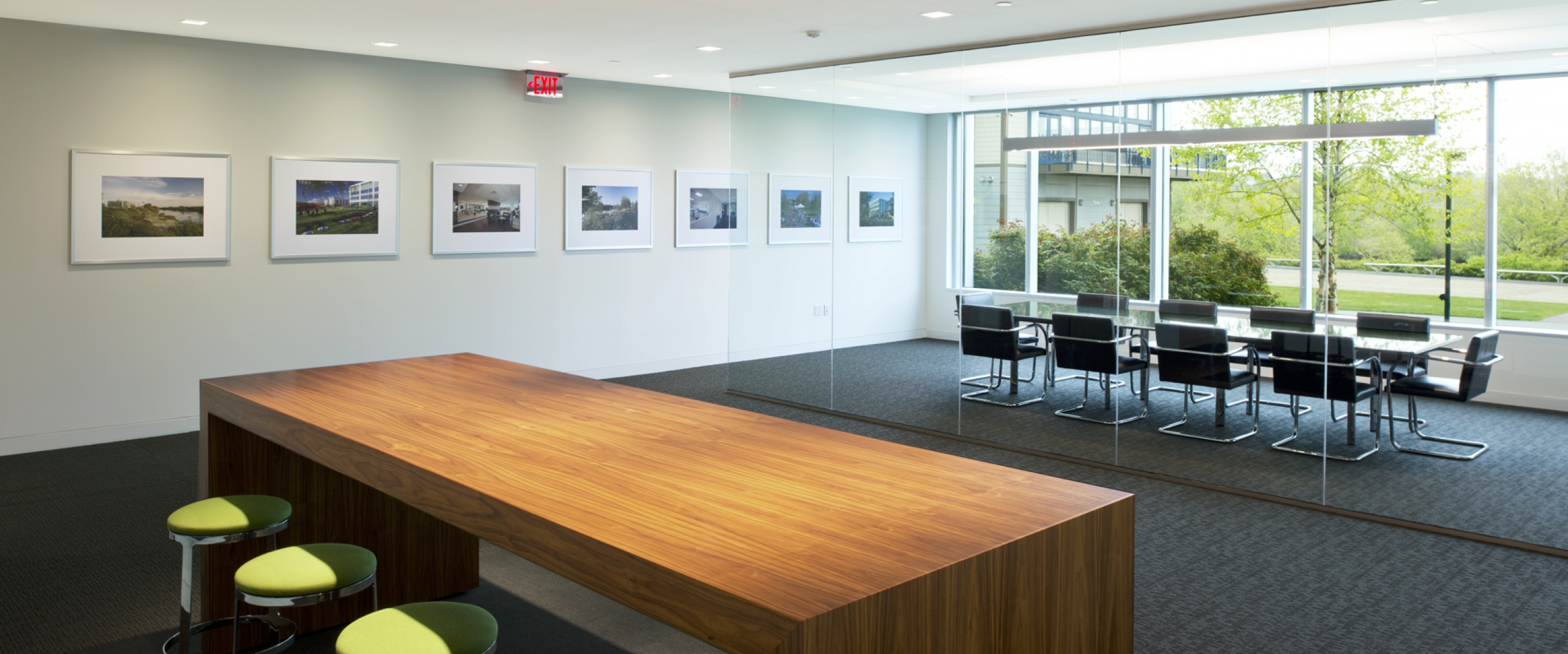 Interiors
With only 4 interior columns per floor, 9-foot finished, 13- to 15-foot open ceilings, and 7 feet of high-performance vision glass, 400 provides great natural light and flexibility in layout suitable for lab, traditional office, and tech tenants. (Photos are from Building 200.)